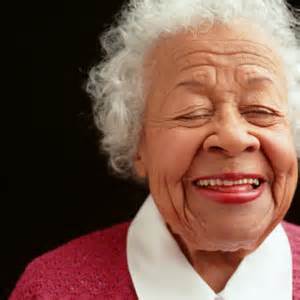 Most of us are the subject of some sort of stereotyping every day. At the grocery store, the clerk will try handing that last minute candy bar addition to me, when in fact my husband is the one with the sweet tooth. Or, out to dinner, the server will hand the check to him instead of me even after they've run the bill on my credit card. When I worked as a manager for a retail store, customers would assume that I was not as knowledgeable as my co-workers because I was a good deal younger than many of them. It's not pretty, but it's an unavoidable fact of life.
So why am I talking about this? It's certainly a touchy subject for many. But the fact is that stereotyping, or establishing buyer personas if you'd rather, is a big part of most marketing campaigns. Advertisements run during football games are different than those run during primetime dramas because the established opinion is that different types of people, each type vulnerable to different types of advertising, watch those shows.
So knowing your audience is important. This is a pretty well established fact. And if you were to establish buyer persona's for your independent pharmacy, there's a good likelihood that you'd come up with a fairly large group of customers that are over the age of 65. That's because a good portion of the US population is aging. In 2010 people over the age of 65 accounted for about 13% of the total population in the US. In 2011, members of the "Baby Boomer" generation started turning 65 which means that by 2030 those over the age of 65 are projected to account for 20% of the population. Depending on where you are in the country, customers over the age of 65 could account for even more of your bottom line as states like Florida and Arizona are home to more people aged 65 and older than say my home in Washington.
So what does this all mean to you? Should you listen to the countless news articles urging you to prepare for an aging population as if it were Y2K all over again? Probably not. By no means should you specifically target your older customers to offer specific services. Just like I get irritated at the grocery store clerk for assuming I'm the one with the sweet tooth, you could irritate or offend some customers. And the fact is that just because someone is over 65 doesn't mean they require any special considerations. But you should be prepared to offer services for those that want or need them.
While excellent customer service, having an easy to navigate IVR, and employing knowledgeable staff are

great ways to support customers of all ages, some RMS customers have begun to offer a service that really helps to set them apart from the competition. They offer curbside delivery service to their customers. Instead of having to come inside the store, a customer can simply call ahead and a pharmacy employee meets them at their vehicle to ring up their transaction. Using EvolutionPOS, RMS' wireless handheld register, the transaction can be run from start to finish (that includes scanning items, capturing signatures, and accepting credit card payments) wherever the customer is. In this case, the customer can be helped without ever having to get out of the car.
The best thing about curbside delivery is that it's a service none of the big box stores offer today. And so many of your customers will appreciate the option, whether they are elderly, nursing a sprained ankle, or caring for a sick child.
What do you think? Will you change how your pharmacy does business if 20% or more of your customer base is over the age of 65? If so, what changes will you make?

Karen Deckard came to RMS with a background in retail and customer service, and was initially brought on board as a Sales Assistant and managed IIAS certifications for RMS's pharmacy POS customers. Today, Karen works as a Customer Success Manager, striving to provide independent and institutional pharmacies with the tools and resources they need to succeed in today's competitive pharmacy market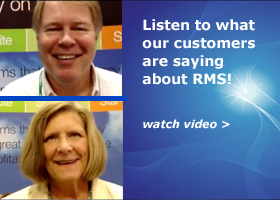 .