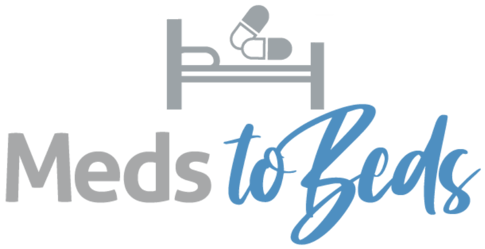 A solution that WORKS.
Take the industry's most powerful point-of-sale system directly to your patients with full till functionality that can be used bedside, curbside, in the pharmacy, and more.
What is Meds-to-Beds?
Meds-to-Beds is an outcome-focused, patient-centric approach that has become the new standard for outpatient pharmacies. Implementing a Meds-to-Beds program as part of your overall strategy can help to increase patient compliance, improve patient outcomes and reduce re-admittance rates.
Take the full power of your POS with you.
Meds-to-Beds by RMS powers bedside delivery programs with real-time transaction processing and capabilities including:
Full pharmacy system integration for prescription sales.
Electronic Signature Capture
Integrated credit card processing, including EMV, E2EE or Validated P2PE solutions.
Emailed and/or Printed Receipts
Real-time reporting from any RMS system.
Powerful point-of-sale for every pharmacy's needs.