8112 UNIVERSAL DIGITAL COUPONS
Redefining coupons for the digital age.
8112 Universal Digital Coupons provide serialized, universally redeemable coupons, validated in real time, that streamline couponing from discovery to redemption. Through our partnership with nData Services, RMS customers can now utilize this technology right from their point-of-sale.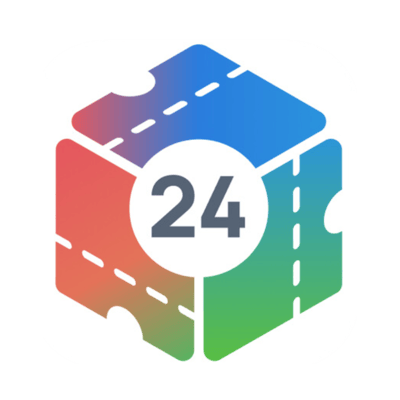 "8112 digital coupons are a revolution in digital promotions and are especially valuable for independent retailers, allowing them to access the best manufacturer offers available in the market."
Samuel Jonas
CEO & Co-Founder, nData Services
What are 8112 Universal Digital Coupons?
In 2020, the Application Interface (AI) 8112 standard was introduced with the goal of replacing paper coupons with serialized digital coupons in an all-mobile, direct-to-consumer format. 8112 digital offers can be scanned with a smartphone's camera, sent to consumers by text, or pushed to mobile apps through product managers. Coupons can then be redeemed by any retailer connected to the centralized offer database hosted by The Coupon Bureau, with a simple scan of a barcode or QR code from the consumer's phone.
LEARN MORE AT THECOUPONBUREAU.COM
So, how does it work?
Utilizing delivery, clearing and settlement technologies supported by nData Services, pharmacies using RMS point-of-sale solutions can offer digital promotions in-store or online that can be redeemed through the digital couponing application Coupon24.
Pharmacy customers simply download the Coupon24 app, create a free account, and they are ready to start collecting 8112 digital coupons. Offers can be collected by scanning QR codes for digital offers, via text or pushed directly to the app through product managers.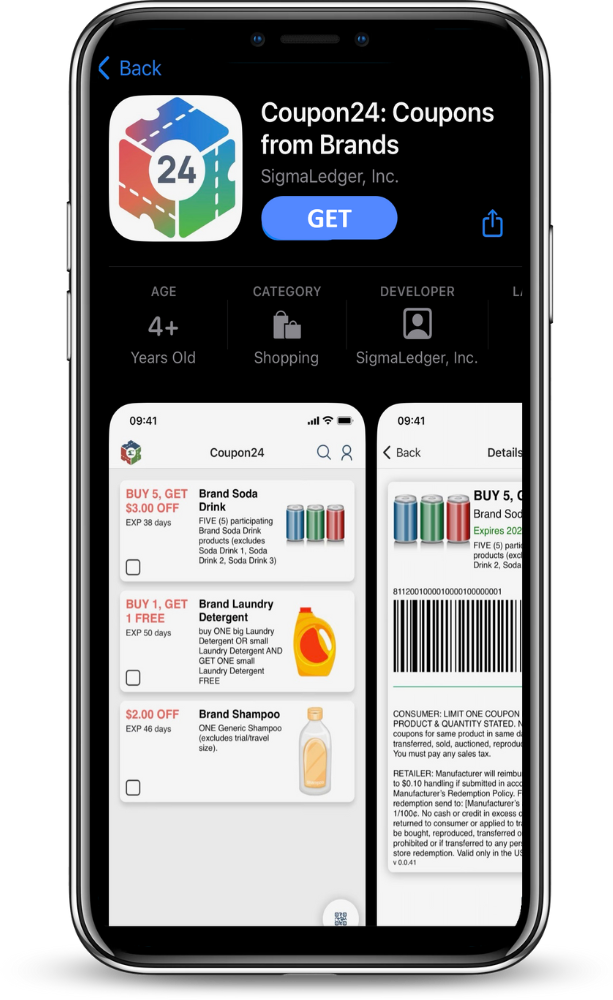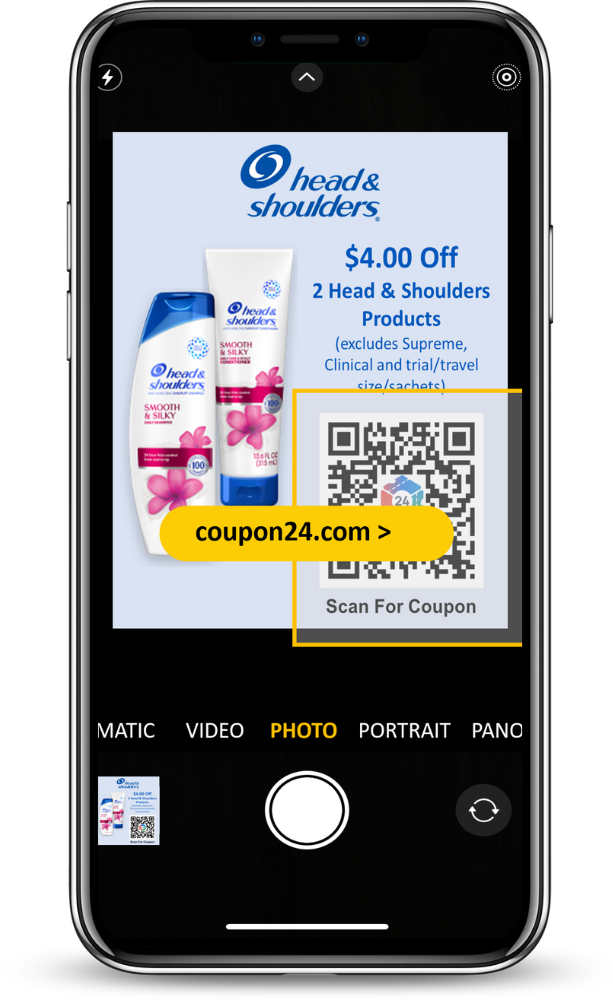 When customers are ready to make a purchase, they simply select the coupon(s) they wish to use within the Coupon24 app, and a single QR code or barcode is generated to be scanned at checkout. Offer codes can also be manually entered at the register.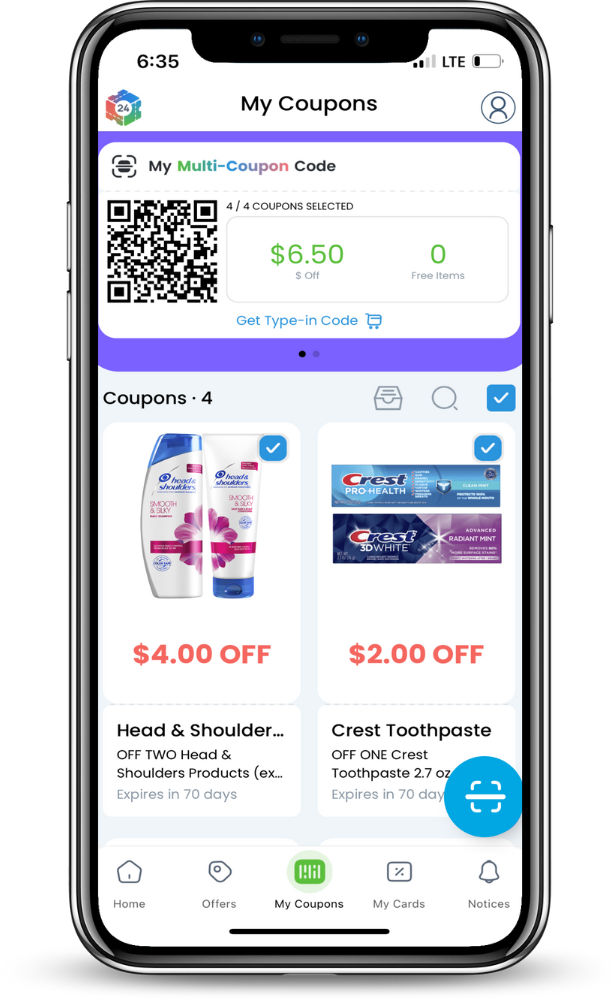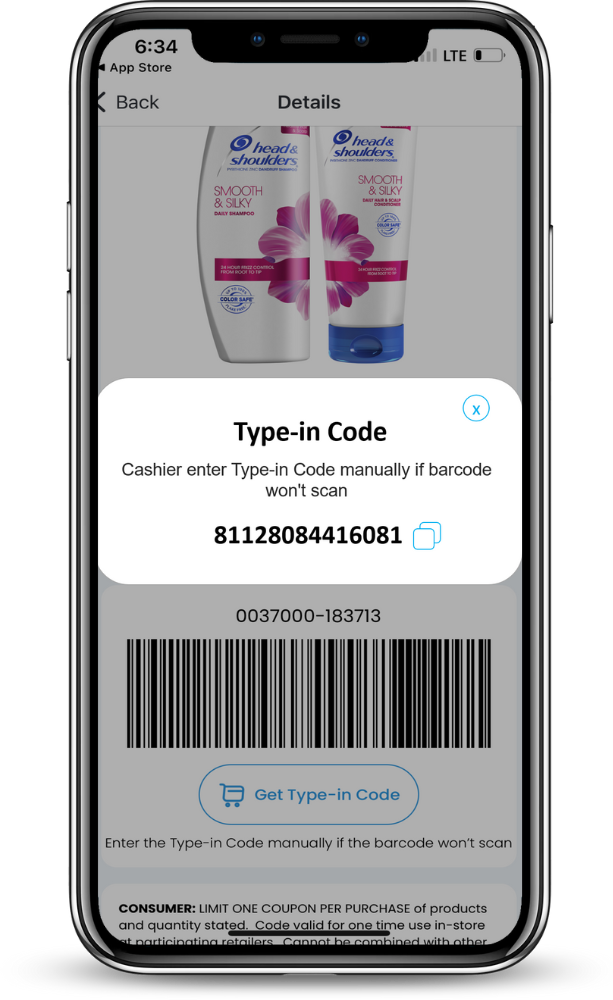 What are the benefits to retailers?
For retailers utilizing 8112 digital couponing through RMS and nData, benefits include:
Real-Time Coupon Validation
Electronic Redemption Tracking
Automatic File Transfer
for Reconciliation
Faster Payment of Monies Due
Increased Average Ticket Size
Increased Overall Revenue
How much does it cost?
Nothing! Utilizing 8112 digital coupons through your RMS system is free, and the Coupon24 app is free to download and use for your customers, too.
How do I get started?
It's super easy! Just give us a call, or email us at sales@rm-solutions.com, and an RMS team member will help you get started with 8112 digital couponing with your RMS system today.
Who is nData Services?
Founded by payment professionals with an understanding of settlement at scale and the needs of independent retailers, nData Services provides a new option for retailers by acting as a 'Service Bureau' assisting thousands of independent retailers to participate and reap the benefits of 8112 technology.
nData is committed to supporting the delivery, clearing and settlement of AI 8112 digital offers with the newest promotional technologies, providing rapid retailer funding, expanded data insights, and a superior consumer experience with the Coupon24 digital wallet.
For more information on nData, visit their website at www.ndataservices.com.
Powerful point-of-sale for every pharmacy's needs.