Profitability
3 Ways You Can Improve Pharmacy Profitability
Continuing the conversation on profitability, we've compiled a quick 3 ways you can increase your pharmacy's profits today!
---
Profitability may not be the only goal you have for your pharmacy business… but who out there would say no to growing that bottom line?
Yup. We'd all like it. Perhaps to hire that extra team member. Take on a pharmacy re-model. Upgrade to the latest pharmacy technology. Or, maybe, simply for a bit of stability when new challenges arise, like they always do.
But the puzzle of pharmacy profitability is a tough nut to crack for many businesses. With margins squeezed tighter than ever, pharmacies must identify and grow new revenue streams.
You might think this is easier said than done, but there is some low hanging fruit you can reach for to improve profits. Here are some of our favorite profit growing strategies, as well as some resources to get you started.
Nutrient Depletion Recommendations
If you aren't actively making supplement recommendations to your customers to help combat drug induced nutrient depletion, we think you should give it a try. This service is a win-win as it will increase sales of high margin supplements and help your patients experience better outcomes.
For RMS customers, this practice is made super simple by using integrations with TRC Healthcare or Ortho Molecular Products. When prescriptions are scanned, the RMS system communicates with the appropriate database (either TRC's full natural products database which identifies a range of products or the specific Item or items for Ortho Molecular Products) and searches for known nutrient depletions caused by the prescription. The till rapidly returns with a product recommendation that can be shared with the customer and even printed for the customer to take with them.
If you'd like to learn more about nutrient depletion, you can check out our Nutrient Depletion Playlist which is full of expert insights on how to be successful with this awesome service, with or without pharmacy point-of-sale.
Leverage Your Online Presence
Before you object too loudly… having a robust online presence doesn't necessarily mean spending thousands or tens of thousands of dollars on web design, advertisements and marketing expertise. For some businesses this makes sense, but there's also a really simple way to improve the online visibility of your pharmacy and products without breaking (or even touching) the bank.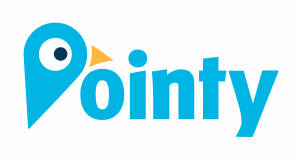 Pointy from Google is an easy way to attract customers to your pharmacy. Products you carry are added to your business profile on Google both as you scan them and via an automated upload through your RMS point-of-sale system. When shoppers search online for products, business or services near them, they can find your business and the products you carry. The Pointy integration is included as a standard part of RMS' systems and the Pointy service is free to setup and use.
Front End
There is success to be found in pharmacy front end. It takes careful management and a strategic approach, but it can be done. What front end success looks like will differ in every pharmacy based on your customer demographics, competition in your community and many other factors. This video discussion with industry experts Gary Glisson and Stephanie Zimmerman is a great place to start.
And if you're looking for information on how to manage front end product and make data driven decisions, we have you covered with our deep dive inventory management series.
Ready for more? We've got you covered.
If pharmacy profitability is something you are passionate about improving, then we have two great resources for you.
First, we're excited to share The Pharmacy Profit Summit Live. This in person, workshop style event is put on by DiversifyRx and is geared towards helping independent pharmacies increase revenue. There's a great speaker lineup and a huge opportunity to come away with strategies to grow your pharmacy profits. Plus, you can visit with RMS at our booth during the show! You can click here to learn more and get registered for the event which runs July 23rd and 24th.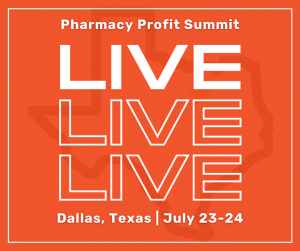 And last but not least, you can stay on top of the latest pharmacy profitability and customer-centricity strategies with RMS every month by attending our CLIMB webinar series. Our next event airs on July 8th at 8am Pacific time and features discussions on cash flow with profitability innovator Dr. Lisa Faast and Cortland Data Partner, Craig Robinson. RMS Blog readers can register for free by clicking here.