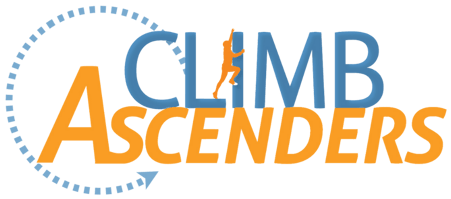 At RMS, we're inspired by the amazing work of our pharmacy customers. Your stories motivate us every day to be better than we were the day before. More than that, your stories have power and value. But only if you share them!

We created the CLIMB Ascenders program not only to recognize excellence in pharmacy, but to provide a place where any pharmacy can come and be inspired by the hard work of their peers.
Valley Integrative Pharmacy
The Rise of the Holistic Pharmacy
In 2014, Valley Integrative Pharmacy became a new kind of pharmacy. Their mission to partner with their patients on their healthcare journey's has made a huge difference. See how they make a services based pharmacy a reality.
Congratulations to Valley Integrative Pharmacy!
Stephanie Headrick
The Amazing Pharmacist
Head Pharmacist for Duran Central Pharmacy, Stephanie Headrick, made a difference in her community and her pharmacy's bottom line by building a robust COVID-19 vaccine program.
Congratulations to Stephanie!
Topeka Pharmacy
Community Heroes
In 2021, Topeka Pharmacy became the first pharmacy in the state of Indiana to provide vaccines to their community. Their commitment to the health and wellness of customers is inspiring. And it's helping them grow!
Congratulations to Topeka Pharmacy!
Duran Central Pharmacy
Independent Extraordinaire
Duran Central Pharmacy is a family-owned business in Albuquerque, New Mexico. Duran's provides the health and wellness services their community needs and have also marked themselves as a destination with a robust, yet carefully curated front end and a popular restaurant.
Congratulations to the team at Duran Central Pharmacy!
Western Drug & General Store
Super Pharmacy
Western Drug & General Store has been in business for over 85 years. Their 18,000 square feet of retail space, combined with strong community ties and outstanding pharmacy services, helps to set them apart.
Congratulations to the team at Western Drug!
Barney's Pharmacy
Close to Home
30 years of community support and care, and they aren't stopping there! In Augusta, Georgia, you can "Come home to Barney's" for a customer experience that's always above and beyond. Despite a changed retail landscape during the pandemic, the team at Barney's succeeded with alternate business models, and never missed a beat.
Congratulations to Barney's Pharmacy!
Larsen Service Drug
The Incredible Independent
Family owned and operated since opening in 1952, Larsen Service Drug in Watford City and New Town, North Dakota, prove that a pharmacy business can still do it all. The team at Larsen shows us how a customer-centric approach paired with knowledge and robust product offerings create an environment for success.
Congratulations to the teams at Larsen Service Drug!
Ocean Sunset Drug
A New Beginning
In Westport, Washington, Ocean Sunset Drug is running a charitable giving program that everyone can learn from.
Congratulations to Ocean Sunset Drug!
White's Inc. & Harry Race Pharmacies
The Winter Pharmacies
The teams at White's Inc. & Harry Race Pharmacies have been helping to define what it means to be a community pharmacy for over 35 years. Their commitment to care makes the concept of "living local" not just an idea, but a way of life.
Congratulations to the teams at the White's and Harry Race Pharmacies!
Brehme Drug
The First Ascender
The team at Brehme Drug inspired us with their commitment to continue serving their community through the pandemic, providing flexible options for their patients to keep getting the medications and supplies they needed. More than that, they made us smile with fun Facebook posts and shared their knowledge with regular live updates and articles.
Congratulations, Brehme Drug!
Do you know a CLIMB Ascender? Nominate someone!
Step 1: Look for leaders in your community.
Who do you know that's going above and beyond? CLIMB Ascenders are leaders in their businesses and community. Innovators in care, and help to motivate everyone around them. A CLIMB Ascender can be a specific individual or an entire pharmacy team. And they don't have to be an RMS customer!
Step 2: Nominate!
Nominating an Ascender is easy. Just fill out a few quick pieces of information for us, including your information, contact info for your nominee (so we can tell them all about it!) and why you think they should join the CLIMB Ascenders.
Powerful point-of-sale for every pharmacy's needs.