Brad Jones
RMS Founder, President & CEO
About Brad
Years ago, a family friend told me, "Once you get into this industry, you'll never be able to get out." I guess that stage was set shortly after I was born because when my brother Jack and I were little guys we would get off the bus right in front of our parents' drug store. Little did I know at the time that building forts with the empty boxes in the back room would lead to building a POS company. I guess the training began a few years later when I taught my grandma and aunt how to use the store's first electronic cash register – my first teaching gig! My dad still loves to tell stories from when I was 12. I taped lines on the backroom floor and charged a $.25 fine to anyone putting boxes on the wrong side of the line – my first management gig!

I broke away from pharmacy for a few years while I attended the United States Air Force Academy and then went on to pilot training to become a C-141 pilot and eventually a T-37 instructor pilot (IP). Long story short, I found flying the C-141 boring but I loved being a T-37 IP because the plane was highly acrobatic, and I loved "yankin' and bankin'". But, as they say, "you can't fly upside down forever", and eventually I landed back in the world of pharmacy. I gave corporate America a shot and much like the C-141, quickly decided we were not meant for each other.

So that brings us to RMS. It's hard to believe we just started our 24th year of this adventure. As I've witnessed pharmacy change, my passion for helping pharmacies and business owners succeed with innovative technology has only increased. In 2020, we started our monthly CLIMB (Care, Lead, Innovate, Motivate, Balance) webinar series, where I get to interview industry experts and moderate panels with your peers talking about the things they're doing to improve patient outcomes and the bottom line. I love coming to work! I love the people I work with every day! I love the company we've created together! And I hope that shows to all of you every single day.

But I'm not all about work – that's for sure. My favorite shirt, which I used to wear (it's retired now) to work almost every Monday, said s "Do More of What Makes You Happy" – words I live by. Skiing, snowboarding, boating, and hiking are my current passions. I love musical theater and I'm on the corporate council for the 5th Avenue Theatre in Seattle, one of the country's top-producing musical theaters. I typically see 12-14 shows each year (sounds crazy – I know!). I also love to travel, so I have Spain & Portugal on the calendar for next year. . I'll let the pictures below tell the rest.

You've welcome to follow me on LinkedIn. I'd invite you to join me on Facebook and Twitter, but it would be pretty boring since I've only posted like once in the past year – I'm still wrapping my head around the whole social media frenzy. Apparently, I'm older than I feel.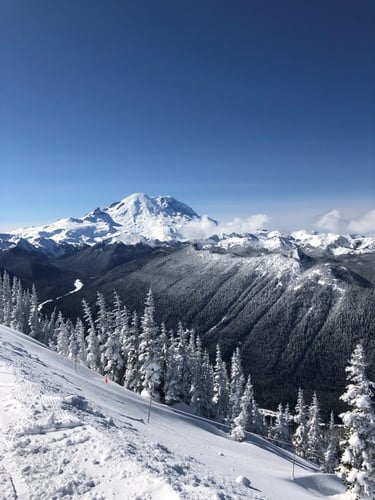 Over five decades of skiing and seeing this view, and it still never gets old!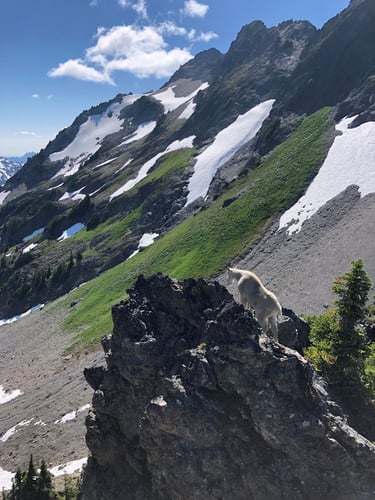 Spectacular! Oh, and the Mountain Goat followed us to camp.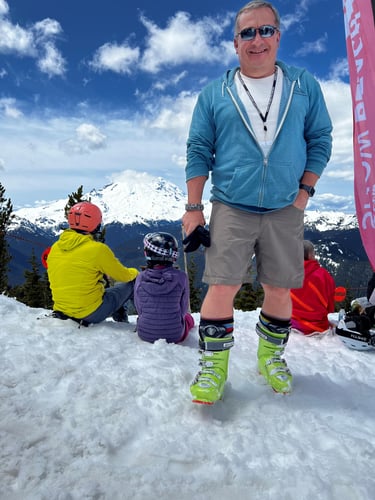 A warm spring day at Crystal Mountain!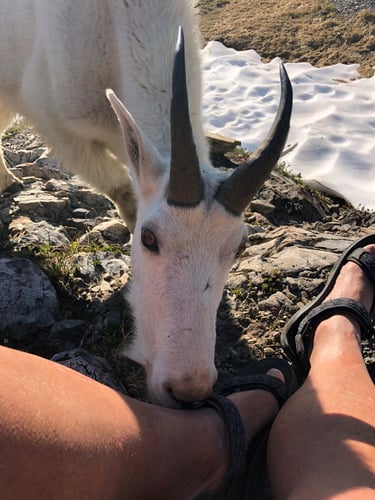 Way too close for comfort!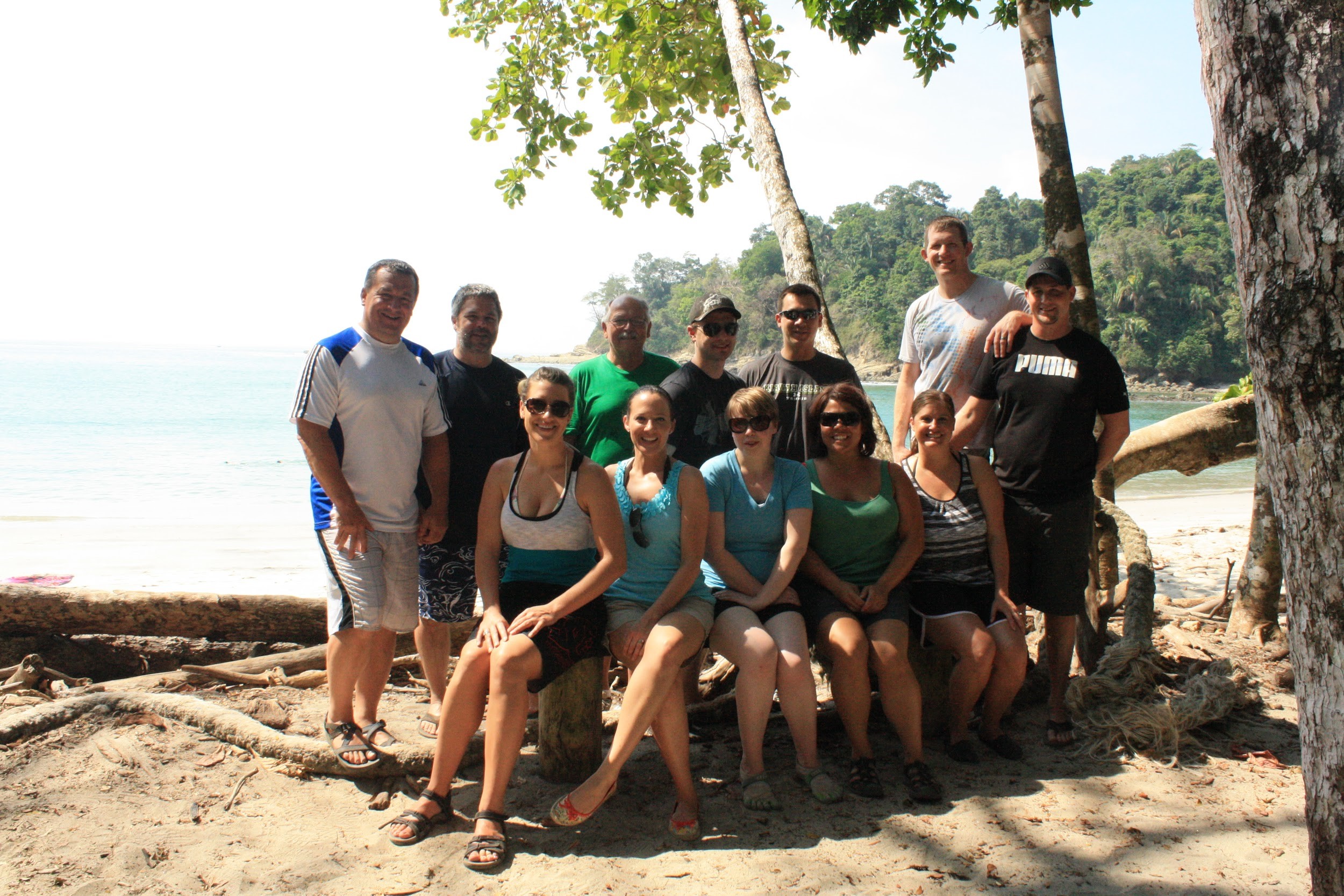 Rafting through the Grand Canyon.