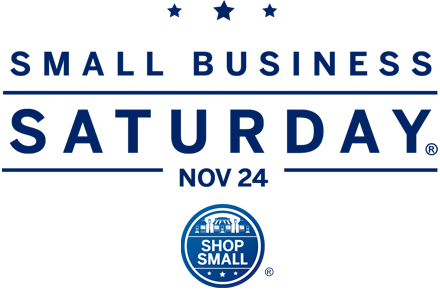 The calendar doesn't change. There are 12 months in a year, and 2 of those months are always spent in a flurry of holiday and year end activity. It doesn't seem to matter how much we think about preparing for it. No sooner has the Halloween sugar rush wears off, we're jolted again by the sudden flip of the calendar into November. Thanksgiving month. The month of family gatherings, too much food, and of course the holiday retail marathon that starts on Black Friday.
Outside of any deals you intend to nab on Black Friday, the day won't likely matter too much to you from a business perspective. In fact, it might even be a bit slower than normal for retail pharmacies open on November 23rd. Black Friday is a day for retail giants with huge marketing budgets and margins big enough that price slashing won't hurt their bottom line.
But black Friday isn't the be all, end all of holiday shopping. Instead, focus your efforts for kicking off the holiday shopping season on Small Business Saturday.
Originally launched in 2010 by American Express, Small Business Saturday is a nationwide event that gains support and momentum every year. If you aren't quite convinced that Small Business Saturday is for you, here are a few helpful facts about the holiday shopping season to help.
Read More