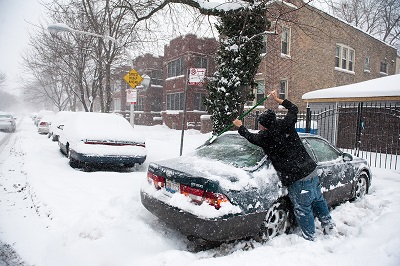 Reprinted from Dec. 3, 2013
This week I'm keeping one eye on the weather forecast here in Olympia. It is Washington so who really knows… but there may be snow on the horizon. Although I love an afternoon of frolicking in the snow with my husky, I'm very aware of all the not so fun side effects that follow that first dusting. But even if there isn't snow next week, the ice is getting ever thicker on my windshield each morning, rain is falling harder and the wind is shaking the windows at my house just a little more often. This time of year, severe weather becomes more prevalent across the country. At home we stock up on batteries and make sure we have gas for the generator.
But what happens when the lights go out at your pharmacy? Do you shut the doors and lose out on business? Not everyone prepares properly for severe weather and many local pharmacies carry supplies that people will need so being open during severe weather and power outages can be very important to your customer base and community. Of course your transaction processing won't be as efficient as usual, but there are a few things you can do to keep things running as smoothly as possible under less than ideal circumstances.
Read More