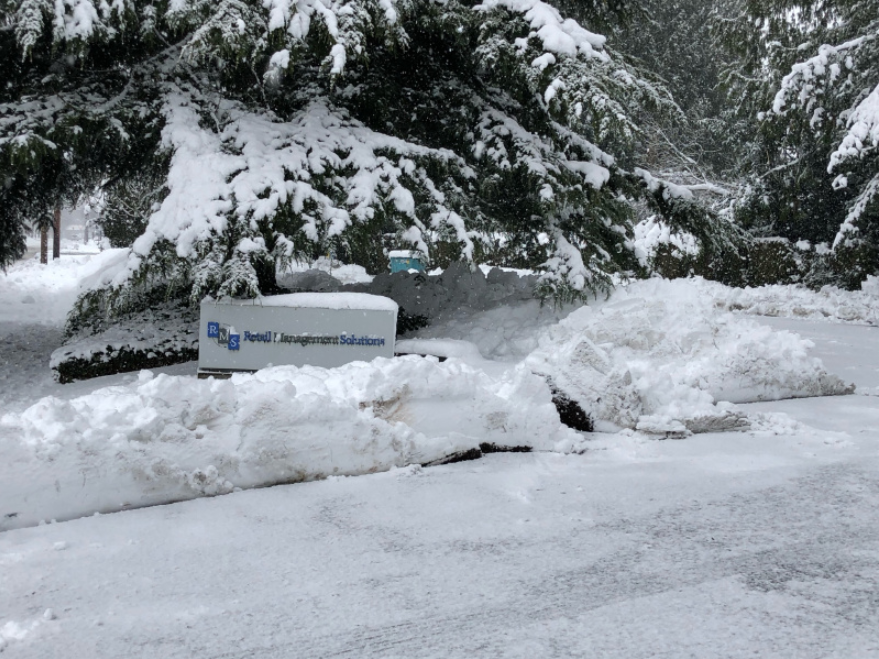 This past weekend, northwest Washington showed just how much the groundhog's 2019 prediction for an early spring mattered. As Friday afternoon rolled around, the snow started falling. And it kept falling, pretty much all weekend long and late into Monday afternoon.
In the days leading up to our little winter storm, everyone was preparing for the worst case scenario-fearing days without being able to leave the house, potential power outages and who knew what else. Grocery stores were packed and it wasn't long before many began to run out of basics like bread, milk and eggs.
At the same time as I was watching newscasts showing panicked people rushing around to prepare for the storm, I got to experience a sharp contrast at RMS as emergency plans were calmly reviewed and put into action. With customers in every state across the country, the show must go on no matter what is going in our little corner of the world. So we checked the generators, tested battery backups, and made sure that every main office employee could still work and help customers just like normal. The ease with which we achieved business as usual in a less than ideal scenario served as a great reminder for how far a little preparation can take you.
If you don't have an emergency plan in place for disasters (weather or otherwise) here are a few helpful hints for your pharmacy.
Read More