Best Practices
5 Reasons Why Pharmacies Shouldn't Adopt Self-Checkout POS
Self-checkout is a growing retail trend. However, this technology may not be right for everyone, especially independent pharmacy.
---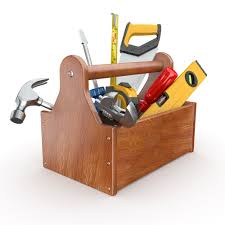 I love going to the home improvement store. From the days of trotting up the aisles after my Dad to today when a quick trip to grab nails turns into a leisurely stroll through the aisles, planning the next project for my house which is in a constant state of "work in progress". What differs about my experience from the days of my childhood to today (besides that I usually have to make a phone call for some sage advice from Dad) is that I seriously dread the checkout process. Not because of the dent it can sometimes leave in my wallet, but because of the fact that every home improvement store I've been to lately seems to think that self-checkout lanes are a viable option to replace a more traditional checkout setting. In a store where many people tend to buy larger items, how does it make sense to have 8 pretty much always empty self-checkout lanes open and one staffed register lane with a line 10 people deep?
I kept hoping that the madness would stop, that certain retailers might come to their senses and realize that while self-checkout may seem like a good idea, it just doesn't work in every type of retail setting. Unfortunately that doesn't seem to be happening. At the end of 2008 there were a mere 92,600 self-checkout units in the world. By the end of 2014, that number is expected to reach 430,000 according to Wikipedia.
I have to think that some savvy pharmacies are eyeing this trend and wondering how technology like this might work for them. After pondering it more and more, I have to believe that while a self-checkout kiosk might seem like a modern, cutting edge technology for an independent pharmacy to adopt, the inherently complicated nature of pharmacy transactions makes a self-guided checkout process a little too difficult to navigate. Here are 5 reasons why I believe self-checkout is not a viable option for pharmacy.
1) Accuracy is everything. While automating everything may cut down on the possibility for human error, when you are dealing with life impacting purchases such as prescriptions and durable medical equipment, there really isn't a substitute for a well-trained employee giving everything a final once over before sending a customer home. A self-checkout kiosk simply isn't going to be advanced enough to up for this.
2) Rules and Regulations. Most pharmacy transactions require at least one signature. Whether for HIPAA, prescription pickup, or signing for a credit card transaction, the easiest way to collect these signatures and store them for easy lookup in the future is via electronic signature capture. Not only is it important for customers to be able to ask questions about what their signing, it's important to ensure that you are receiving a proper legible signature. A self-checkout system can't do either of these things while a staffed register setting provides customers with the ability to interact and ask questions, and your POS system should allow your staff to view and accept the signature before allowing the transaction to finalize.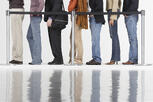 3) Patient Counseling. Being able to easily obtain counseling on prescriptions from their pharmacist is important for many customers. As important as it is to me when I pick up a new prescription, I can tell you I wouldn't pay for my transaction at a kiosk and then wait in yet another line to get my counseling. This kind of workflow in a checkout process would severely decrease efficiency, creating an extra step for both you and your customer.
4) Not for everybody. Expecting everyone to adapt to and use a self-checkout process would be like your tailor handing you a one size fits all tuxedo. It just doesn't work for everyone. If you've ever tried to use one of the self-checkout lanes at a grocery store but been in line behind someone who didn't understand it or was uncomfortable with the technology, you know that depending on self-checkout systems to streamline your pharmacy and increase efficiency is a plan with a huge potential to backfire.
5) No substitute for service. This is perhaps the most important thing to consider. Personal interactions and superior customer service creates one of the biggest competitive edges that an independent pharmacy has. Additionally, the damage to your level of customer service notwithstanding, a self-checkout system could further hurt your sales by cutting out the direct interaction with a pharmacy staff member. A well trained pharmacy technician or clerk can try to obtain add on sales at the register, (some vitamins to go with that cold medicine?) which is something that a machine will never be as successful at, even if it is intelligent enough to recognize the opportunity.
If you are a frequent reader of this blog, you know that I am a huge proponent of pharmacy technology being a large part of what makes pharmacies successful. But in this case, I think that the self-checkout trend might just be taking it too far. There are lots of other cutting edge technology solutions out there that are tailored specifically for the independent and institutional pharmacy market. Check out our website or give us a call to learn about these solutions and find the right fit for your pharmacy.

Karen Deckard came to RMS with a background in retail and customers service, and was initially brought on board as a Sales Assistant and managed IIAS certifications for RMS's pharmacy POS customers. Today, Karen works as a Customer Success Manager, striving to provide independent and institutional pharmacies with the tools and resources they need to succeed in today's competitive pharmacy market.