Best Practices
4 Technology Predictions that Can Help your Pharmacy Grow in 2014
Find out which 2014 technology trends you can use in your pharmacy to make the most of the new year.
---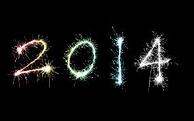 It seems like we spend half the year thinking about and preparing for the busy holiday season. And then it is here and gone in a flash. Decorations come down, stores stop playing "Deck the Halls " and return to elevator music. And I for one, breathe a sigh of relief as life returns to normal. But now that New Year's celebrations have come and gone, it's time to look forward into 2014 and think about what's next.
The beginning of a new year is usually flooded with well-intended resolutions to eat healthier, spend more time with family or perhaps cut out a particular vice. It's also a good time to set some goals in your pharmacy in think about what you'd like to change in 2014. Of course we'd all like to grow our customer base, increase profits and become more efficient, which should be things we think about all the time in our businesses. But, let's face it, that all might be a little weighty when you haven't calculated the last of 2013's numbers yet.
So in this first full week of January, I encourage you to think about some things that might be just a little bit more fun, and set a few New Year's business resolutions that can easily be reached within your independent pharmacy. For inspiration, I looked at 7 predictions about what will hit big this year in the technology world. Some of these predictions do seem a little bit out there, but if you look closely, there are a few things we can learn from 4 of these predicted trend in particular.
1) Smart Home Tech Explosion- Okay, so having a learning thermostat or smart fire detector doesn't do a whole lot to advance your business. No one is really going to care if you're conserving a bit of energy. But this trend does tell us that people are getting more comfortable and reliant on new technologies, and they want to be connected to these technologies. What should you take away from this? Well... For starters, if you have an electronic cash register sitting on your front counter, or a behemoth PC with a CRT monitor, it's time for some upgrades. Check out a more modernized Pharmacy POS system to streamline your front end. Show your customers that you are up to date with the latest technologies with sleek touch screen registers or mobile devices. Also, with this increasing desire for connectivity in every facet of our lives, make sure you give customers a way to connect with you. Whether it's Twitter, Facebook or an easy way to communicate via your website, giving your customers an outlet to connect will continue to be of paramount importance.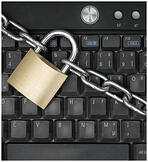 2) Privacy Backlash- You know when something big happens and you can't turn on the TV or Radio, or open a newspaper without being bombarded with the latest information? Well privacy was a year long headline that just wouldn't go away. And you shouldn't expect it to. Since having personal information on file is a necessity for doing business as a pharmacy, it's of paramount importance that you are transparent about what you do with your customers information. If you don't, you may very well see people pulling back from providing information for things like loyalty programs, etc. because they are worried about what you might be doing with their information. Also, make sure you can back up promises you make with a secure system, strong passwords, and a clear security policy that your employees understand and adhere to. Check out our daily security and privacy tips on the RMS Customer Forum for some great tips on keeping your pharmacy secure. If you aren't a member of the Customer Forum, RMS Customers can join by clicking here.
3) Advertisements In Everything- Feeling bombarded by product placement in your favorite TV shows, ads across the top of the screen in your favorite iPhone game and pop ups all over online news sources? Well it's only going to get worse from here. Which means you need to find a way to make yourself heard in spite of all the noise. This is going to be tough, no two ways about it… but you can start by making sure you clearly define your stores brand. Invest in advertisements in local publications or radio programs and make sure your website is up to date with easily accessible information about your business. Learn more about promoting and controlling your brand here.
4) Drone Wars- Did anyone else think it was a joke when the CEO of Amazon announced a project to deliver orders via flying drones? Because I definitely did. But it would appear that 2014 will be the year of expedited delivery and convenience will be key. So if you don't already have delivery service of some sort, it might be time to think about adding it. You may not be able to fly in their prescriptions, but you can deliver customers' orders right to their doorstep. What's more, you can use our EvolutionPOS technology to process the transaction right where the sale actually happens.
I hope these trends help to give your pharmacy a new direction this year. From all of us at RMS, we wish you a happy and healthy 2014.

Karen Deckard came to RMS with a background in retail and customer service, and was initially brought on board as a Sales Assistant and managed IIAS certifications for RMS's pharmacy POS customers. Today, Karen works as a Customer Success Manager, striving to provide independent and institutional pharmacies with the tools and resources they need to succeed in today's competitive pharmacy market.