Best Practices
How to sell gift cards in your independent pharmacy
Is your pharmacy missing out on gift card sales this holiday season? Find out 3 ways to drive sales this year.
---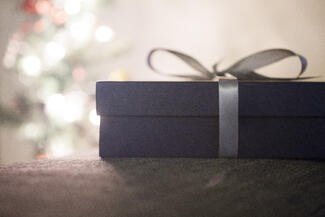 I'm pretty sure I drive my friends and family crazy when the holiday season rolls around and all of the well intentioned "What's on your wish list this year?" questions are met with a non-committal shrug and a muttered "I don't know". I can see it on their faces. They were really hoping for something definitive to take the guesswork out of holiday shopping. Unfortunately, long past are the days where I would wait with baited breath for the Sears Toy Catalog, ready to ear mark and highlight to my heart's content. I'm sure everyone has at least one person on their holiday list just like me and is at a loss for what to get for this holiday season.
If you've ever had to shop for anyone difficult before, you already know the answer. Buy them Gift Cards. It's easy and pretty hard to dislike. If you don't have your own store branded gift cards, you could be missing out on a big chunk of holiday sales.
Now I know that a gift card to their local pharmacy isn't always the first thing people think of when they go to buy one. So how do you compete with the chain stores or online retailers? Well, it's time to get creative again and encourage some impulse buying. Here are my 3 favorite ideas for boosting gift card sales in your pharmacy this holiday season.
Display Strategically: It's easy for people to equate a small or local business to a lack of amenities. Definitely unfortunate, but definitely true. They may love your gift department, but, not knowing what specific item to buy someone, take their business elsewhere. Make sure gift cards are displayed in a prominent place or in multiple places around your store, with some festive signage to promote their availability. Put them with your gift wrap, in your gift department, next to your greeting cards and at the front counter.
Upsell: I've left a store more than once without everything I needed and it's even easier to forget during the hectic holiday season. Drive your gift card sales while helping your customers out by asking if they need a gift card when you're ringing up their purchases. This is especially important if they are buying other gift items, gift wrap or holiday cards.
More than just a gift card: That person picking up their prescription may very well need a couple of gift cards but they just don't put it together that the people on their shopping list could actually get a lot of use out of a gift card to your store. Display your gift cards creatively with some key products from your store and you just might be able to change their minds. You can even offer promotions on certain items with the purchase of a gift card. Stumped on what to bundle? Here are some of my personal gift card and product bundling ideas.
For the sweet tooth:

Have an impressive array of sweets in your store? Bundle your top selling candies together.

"Buy a gift card for the sweet tooth in your family and get 25% off our best-selling sweets" Your Pharmacy POS system can help you bundle items together for easy sale.
For the health nut:

Bundle a gift card sale with a special on a pedometer, or vitamins, or just healthy snacks. Check out your local health clubs to see if there's any opportunity for a cross promotional partnership

Put a bow on it:

This is a great promotion for the very last minute. Offer a free or discounted gift wrap item or bow with the purchase of a gift card. Help your customers check the last person off of their shopping list. One stop and done!
If you have gift cards today, I hope these ideas can help you figure out some ways to increase sales. Make sure you are stocked for the season and contact your supplier to reorder soon. If you don't yet have your own pharmacy branded gift cards, check with your pharmacy POS provider to see what they can do for you. For our RMS customers, just give me a call. I can help you design a custom gift card. Just be sure to move quickly to get your order in time for the holiday season!

Karen Deckard came to RMS with a background in retail and customer service, and was initially brought on board as a Sales Assistant and managed IIAS certifications for RMS's pharmacy POS customers. Today, Karen works as a Customer Success Manager, striving to provide independent and institutional pharmacies with the tools and resources they need to succeed in today's competitive pharmacy market.