Best Practices
Are Credit Card Surcharges a Good Option for Independent Pharmacy?
The Pharmacy POS Point of View from Retail Management Solutions; Updates on latest trends from pharmacy technology experts with decades of experience
---
To surcharge or not to surcharge and how new regulations from Visa/MasterCard will impact your pharmacy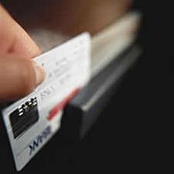 There aren't very many days that go by where I don't discuss credit card processing. Rates, fees, compliance and changes to the industry make this a hot button topic for business owners, accounting departments and even IT. Now, on top of figuring out if you're getting the best rate, deciphering monthly fees and making sure that your credit card processing environment is secure, you'll have to decide whether or not you'll be jumping on board with new regulations from Visa and MasterCard that allow you to add a surcharge onto transactions when customers use their credit card to pay at your store. Here's the POS Point of View from RMS on how to decide what's best for your pharmacy.
The Basics
Beginning on January 27th, 2013, you can now add a surcharge to Visa and MasterCard credit card transactions. For example, merchants might add a 2% surcharge for customers charging to a credit card and this surcharge would be added to the purchase amount
Surcharges were not allowed under previous rules from Visa/MasterCard and it is still against regulations to add a surcharge onto Debit transactions.
Visa and MasterCard agreed to allow this change as a result of a lawsuit filed against them by retailers. The idea behind it is to allow merchants to recoup some of the costs they incur in credit card processing fees.
Should I Add a Surcharge?
Credit card processing fees have been a part of the cost of doing business for many years. By now, most merchants build this cost into their retail pricing structure, so we have to ask if suddenly adding a surcharge would do more damage to a business than good. Charging your customers additional fees to use their credit cards could damage your image and dull your competitive edge. Here are the considerations we strongly recommend that every pharmacy take into account before making the decision to add a surcharge.
Despite the regulation change by Visa and MasterCard, surcharges will remain legally banned in a total of 10 states: California, Colorado, Connecticut, Florida, Kansas, Maine, Massachusetts, New York, Oklahoma and Texas. This means that large retailers who have locations in any of those states aren't likely to adopt surcharges at all.
American Express has not hopped on the surcharge bandwagon and because surcharges have to be applied to all card brands, any merchant accepting American Express would not be able to implement the surcharge. Again, this means that a majority of large retailers will not be adding surcharges.
You could lose customers before they even walk into your store. The regulation states that any retailer adding a surcharge display a notice at the entrance to the store. This means you run the risk of customers going across the street to the store that doesn't have a surcharge attached to credit card transactions.
Even your most loyal customers may take offense at the new fee. Consumer Advocacy groups are already warning shoppers to be on the lookout for these new fees and to voice their dissatisfaction. News articles about the change even call out small retailers as being the most likely to add the surcharge.
Those merchants that go to the trouble of adding the surcharge may be doing it all for nothing. The settlement that stimulated Visa and MasterCard to make this change is still in flux. In fact, the settlement is likely to be challenged, making these latest changes yesterday's news within the next year.
Some final advice:
If you'd really like to minimize the amount of money you spend in card processing fees, consider offering a cash discount. It's much more positive than charging a fee and many customers are already used to seeing this at gas stations and convenience stores. Also, don't be afraid to be honest with your customers about credit card processing fees. Many consumers just don't think about the impact that card swipe has on your business and would be happy to pay with cash or check if they know that it's the preferred method of payment for their favorite local pharmacy.
When all is said and done, you know your business and your customer base better than anyone and we are sure you'll make the right decision for your business. At RMS, we'll continue to keep you posted on the latest retail and point-of-sale trends and our take on them based on the decades of combined experience from our dedicated staff.
Want to learn more?
Check out these links for more on the rules about surcharging:
www.paymentcardsettlement.com.
www.visa.com/merchantsurcharging
I'd love to hear from you! What do you think of this new policy from Visa and MasterCard? Will you be implementing a surcharge for credit card transactions?