Best Practices
Top 5 Ways to reduce employee theft in your pharmacy
Learn 5 ways to reduce employee theft in your pharmacy by implementing technology such as point-of sale.
---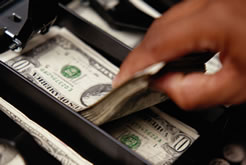 Unfortunately, one of the biggest problems pharmacies face is employee theft. In 2011, employee retail theft accounted for 1.41% of sales. When considering overall store theft (employee and shoplifting), employee theft attributed to 44% of the total. The average employee theft case totals $996, compared to shoplifting cases averaging $337. This is significant, and left unchecked, can greatly hurt a pharmacy's bottom-line. With shrinking margins, this one issue can take a profitable store and make them unprofitable. Sadly, you will never be able to stop employee theft, but there are several ways to mitigate it.
Having the right technology in a pharmacy can greatly help you manage your business, and in many ways you may never have considered. Running a pharmacy is tough. You have to manage the store, the customers/patients, fill scripts, manage employees, etc. We frequently hear that store owners have the best, most trustworthy staff in the world, but it's this kind of thinking that can turn your bottom-line negative.
One of the best technologies you can invest in to help you run your pharmacy is a good point-of-sale (POS) solution. There are many to choose from, but the best solutions are the ones that are designed for pharmacies. Not only will they offer insights into how the store is performing, but these systems will improve customer service, enhance workflow, increase the speed of customer check-out, AND give you a level of employee management that you may not have today.
Here are 5 ways POS can help reduce employee theft: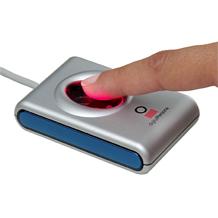 1) Biometric fingerprint login – all POS systems today require employee log-in to access the system and to run the register. The reason for this is that any software that uses credit cards has to be secure and follow payment card industry security. Beyond this is having the ability to report and audit the activity that happens at the register. To make logging in easier, fingerprint sensors should be a must-have so that employees aren't sharing or stealing each other's passwords.
2) Locking out items that shouldn't be discounted – a good POS solution should give you the ability to deny discounting certain items, whether they are prescriptions or loss-leaders. A robust POS system can also limit the amount of a discount that a cashier can give at the register so that the cashier does not exceed permissible discounts for friends or relatives.
3) Cash management – a full-featured POS solution should give you the tools necessary to manage your cashiers to ensure they are ringing sales correctly, giving correct change, and not "tapping the till" to their own benefit. You should also have the option of "dual-drawers" where depending on who is logging into the till will determine which cash drawer pops. This allows you an additional level of employee auditing and holds the employee responsible for exclusively what is in their own cash drawer.
4) Reporting – any well designed POS solution should be able to give you daily, weekly, and monthly reports to help you understand the business so that you can make adjustments. Most store owners have no idea what kind of activity is going on at the register, like how many voids, no sales, drawer pops, returns, and item deletions any one cashier is doing on a daily basis. The crafty, dishonest employee recognizes this and takes advantage when you're not looking.
5) Automatic discounting – many cashiers struggle to give correct change, so there's no reason you should put discounting decisions in their hands. POS technology should give you the ability to pre-program discounts to certain groups of customers (i.e. employees, senior citizens, loyal customers etc.) so that the cashier doesn't have to decide whether the customer is due a discount.
These are just some of the ways a good POS solution will help you manage your employees to ensure they are doing right by you. To learn more about what pharmacy POS solutions can do, visit our website at www.rm-solutions.com or call us at 877-767-1060.