Best Practices
Pharmacy Point-of-Sale and bread making – What??
Bread-making and pharmacy point-of-sale technology both the same? What? Click here to learn why.
---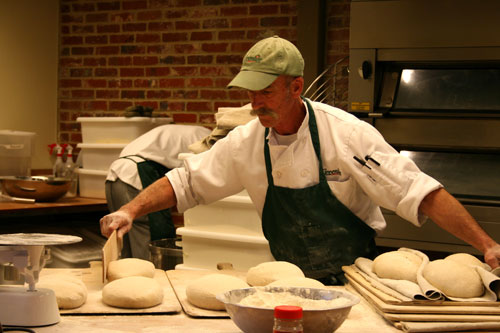 So I was talking with a pharmacy owner today. He was telling me about how busy of a store they have (400 sq ft store doing over 700 prescriptions a day!) and how they rely heavily on technology to help manage their business, their employees, their customers, and their will-call. After learning about what technology he currently has in place and the reason he was looking to replace his current POS provider, he relayed to me the following story.
"There are a lot of choices in the market, regardless of what you are looking to purchase. When I was growing up, my father, from the old-country, told me that if I wanted bread, I could buy some at the grocery store, where they have many types of bread to choose from, but any choice would only be satisfactory. If I wanted really good bread, I need to go directly to the baker."
I thought this was very insightful, considering this mirrors the message we at RMS discuss with our customers and potential clients daily. The fact that we are the only POS provider nationwide that markets, designs and supports POS solutions exclusively for the independent and outpatient pharmacy market underscores our dedication to our industry.
So the next time you are shopping for something, remember, there are a lot of choices out there, but you always get the best products and service from the source!
PS…I was in Philadelphia a couple weeks ago, and when in Philly, I make it a point of getting a good philly cheesesteak. Why? Because if you want the best, you have to go to the source (and it was delicious)!